Indoor Air Quality
There's no place—and no feeling—like a healthy home. It's where you can relax in perfect comfort, without thinking twice about breathing in pollutants like mold, bacteria, or chemicals.
Improve the health of your air:
So how can you make your home's air healthier? The first step is to find the problem.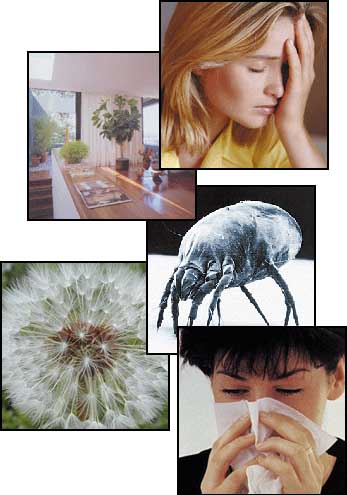 Honest Heating & Cooling can help you do just that by inspecting your home and duct system, checking for potential sources of pollutants. We will also evaluate your air for temperature and humidity imbalances. Once you identify the problem, you can take steps to control and even eliminate it with top of the line products.
For most of us, the first thing we notice about the air around us is the temperature. So, whenever our homes feel too hot or too cool, we focus our attention on the thermostat, turning it up and down to suit our comfort levels. The problem is, temperature is only one part of the overall picture.
Solutions for Making Your Home Healthier and More Comfortable:
Dust dancing all around you? Is the sight of Mold making you green? Tired of Odor sneaking up on you at of nowhere?
Whatever problem you're having with your home's air, you'll find the perfect solution from Honest Heating & Cooling. That's because we offer a selection of indoor air quality products no one else can match—all designed to make your home healthier without producing ozone, a lung irritant that can cause shortness of breath, wheezing and coughing.
From industry-leading air purification to high-efficiency filtration, Honest Heating & Cooling gives you a variety of innovative options for getting rid of bad air in your home like allergies, asthma, disease causing bacteria. We have products with a Merv 16 rating, the only certified Merv 16 system rated for general surgery rooms. We don't stop with filtration but we also promote in home air purification.
For all your home comfort needs, please call or email us today.